There are a lot of similarities between New Girl and Friends. When I first watched New Girl, I was reminded about Friends here and there, from the large, upper class apartment that everyone seems to be able to afford. The amount is never revealed, but there is just this idea that the apartment is not that expensive to the point where it's not affordable. Jess being a teacher obviously doesn't get paid enough, and whenever Nick is working, there is not that many customers, so his tip isn't too great. Schmidt's job isn't specifically stated other than the broad term of networking and marketing. Winston has random side jobs but never has a stable job. So with all of these things in mind, how do they all manage to afford this apartment? In Friends, Rachel was in fashion making good money, Ross was working in a museum so he made a fair amount, and Monica was a chef so she made a decent amount of money as well. Although the similarity is there, New Girl is a bit more vague on this one.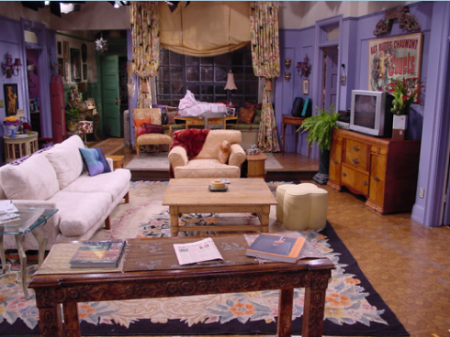 Another similarity that I found was that the "friends as family" sense was very strong in both shows. Although the family members of the cast is revealed, the group of friends acts more like family than their actual family. The show started as separate groups of friends who somehow meet each other, and as time passes, the different groups eventually meld into just one big, close group. No matter how many times the group friends together, they always get back together and become even closer. It is very heartwarming, seeing the theme that "family is always there" is one thing, but friends can always be there as well.
So is New Girl the new Friends? Please tell me your ideas and thoughts about this!